FANCENTRIC TECH HAS MOVED TO JULY 2023
MORE INFORMATION TO FOLLOW!
How Technology Enhances the Fan Experience
We're bringing together key technologists, executives and innovators for a sports and entertainment expo of conversation and insights at the intersection of emerging technology and the sports and entertainment industry.

Buyers

,

executives

, and

decision-makers

will attend the Sports & Entertainment Technology Expo, the

largest technology expo event

in the industry. The

FANCENTRIC TECH Expo

is a one-stop shop organized around the fan journey, enabling

industry leaders

and

decision-makers

to meet new

suppliers

and

source the latest FANCENTRIC technologies

.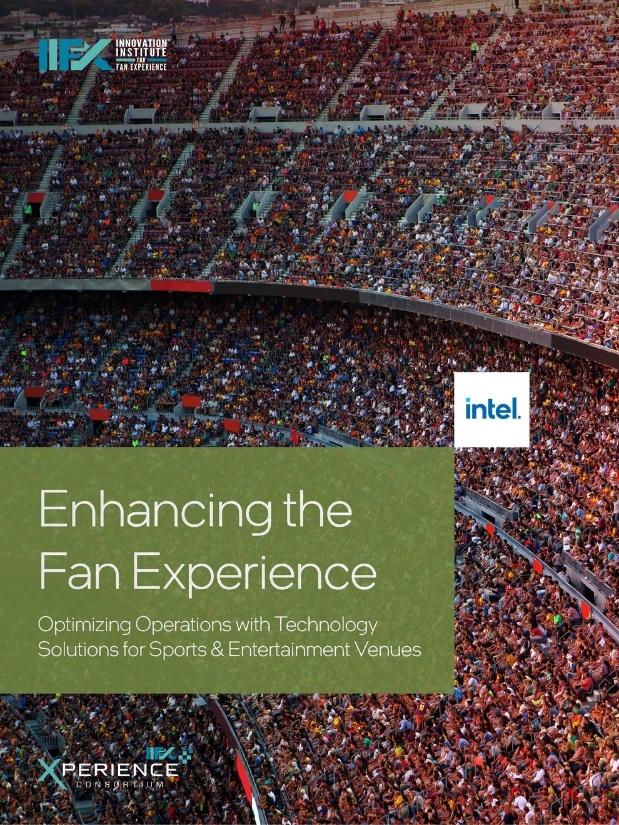 IT'S HOW FANCENTRIC TECH ENHANCES THE FAN EXPERIENCE

The future of sports and entertainment venues Sports & Entertainment events have always been about the fans. 
From nationally televised annual championship and specialty events to regionally important games of the week and concerts, fans gather to celebrate elite performers and to create memories they revisit for years.
Every aspect of a sports or entertainment experience represents a small step in the tech-enabled fan journey, from the moment an event ticket is purchased online to the first time when fans take their seats at the venue.
In short, the fans are there for the spectacle and for the experience.  Technology can create an immersive, memory-making FANCENTRIC experience.
Join the IIFX Xperience Consortium members on our fan journey at the FANCENTRIC TECH Expo.  Meet some of the solution providers who are making a difference…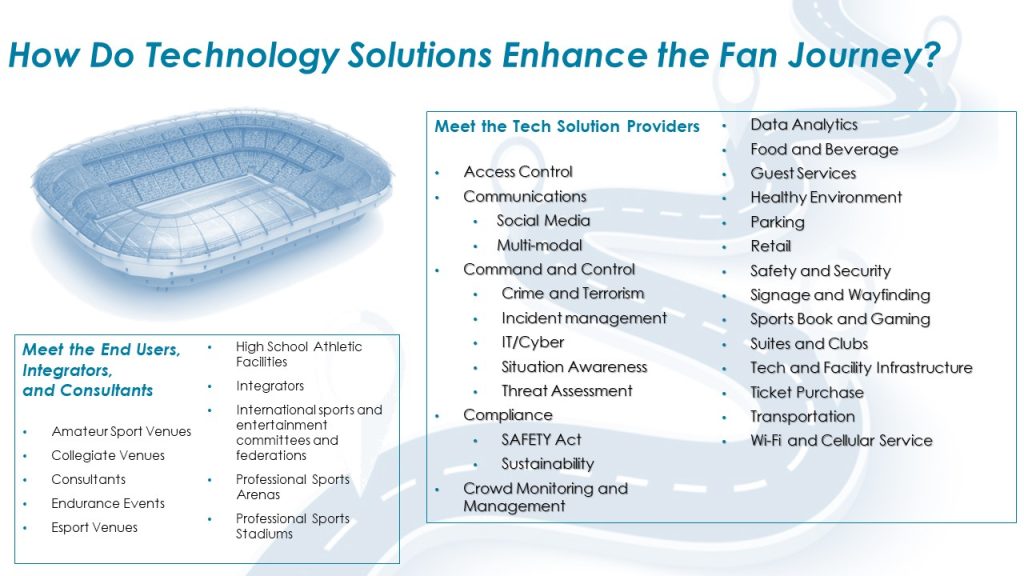 • The Expo will use its "Speed Tech" process to facilitate scheduling one-on-on meetings between executives from sports and entertainment venues and events, integrators and consultants and solution providers for discussion toward strategic partnership and technology solutions.
• The Expo model includes vetted suppliers from the fan journey categories, senior level executives, private meeting, networking, and educational sessions.
• IIFX will invite sports and entertainment executives who have identified their challenges and interests. They have indicated an openness to solve their technology issues.
• IIFX will seek solution providers whose products/services offerings match the invited executive's technology solutions.
•Onsite meetings between high-level executives and solution providers in private setting to eliminate distractions and ensure confidentiality.
• Educational sessions focused on the future – technological innovations, trends in business, and creative thinking.
• Demonstrations will show how technology can alleviate pain points and create a frictionless fan journey. These demonstrations should inspire, amaze, and educate you about how the evolving technologies will impact your organization's business for the better.
• Opportunities to meet other forward thinking senior executives and decisions makers and learn from top technology experts through networking sessions.
• The Tech Expo is the ultimate technology match maker in the sports and entertainment industry.
• Turning facility technology challenges into opportunities.
• Creating opportunities for onsite meetings tailored to your specific technology needs rather than generic booths.
• Helping you meet with executive counterparts with strategic decision-making authority.
Register now as an attendee or Expo vendor.